LIFE AFTER 50 CHRISTMAS DINNER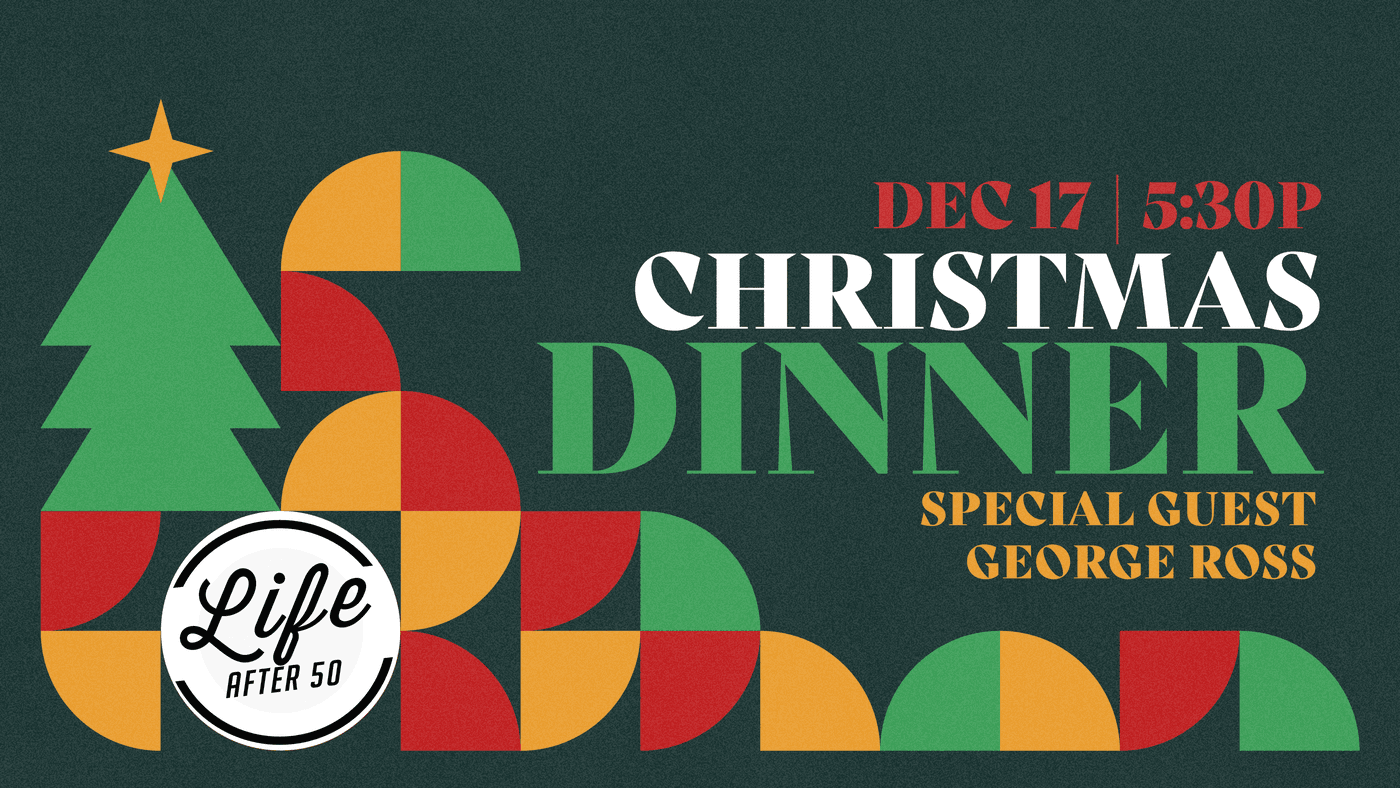 Away in a manger, When you wish upon a star, Tis so Sweet to Trust in Jesus, Let it be Christmas, are just a few of the songs you will hear at Life After 50's Christmas Event.
Sunday December 17th at 5:30 in the Main Worship Center, My friends George Ross, Dan Weigleb, Phil Miller and a group of very talented musicians will join Life After 50 for a special evening of Christmas music and entertainment.
Doors open at 5:15. Bring a Salad, Desert and a friend/neighbor. I'll take care of the main dishes. You won't be disappointed.
RSVP today by clicking below or texting Dave (812) 595-0250. Make sure you note if you are bringing desert or salad. We eat at 5:30pm
Dress Festive and plan on an amazing night.