GIVE THE GIFT OF HOPE!
Operation Christmas Child delivers great joy and the Good News of Jesus Christ to children in need around the world through gift-filled shoeboxes. Each box packed full of quality toys, school supplies, and personal care items becomes a tangible expression of God's immense love for the child. For many, it is their first gift ever! Delivered by our local church partners, shoebox gifts provide an opportunity to present the Gospel to boys and girls in a clear, child-friendly way.
IN ADDITION TO PACKING BOXES, MEMPHIS CHRISTIAN CHURCH WILL ALSO SERVE AS A DROP-OFF LOCATION FOR OUR AREA.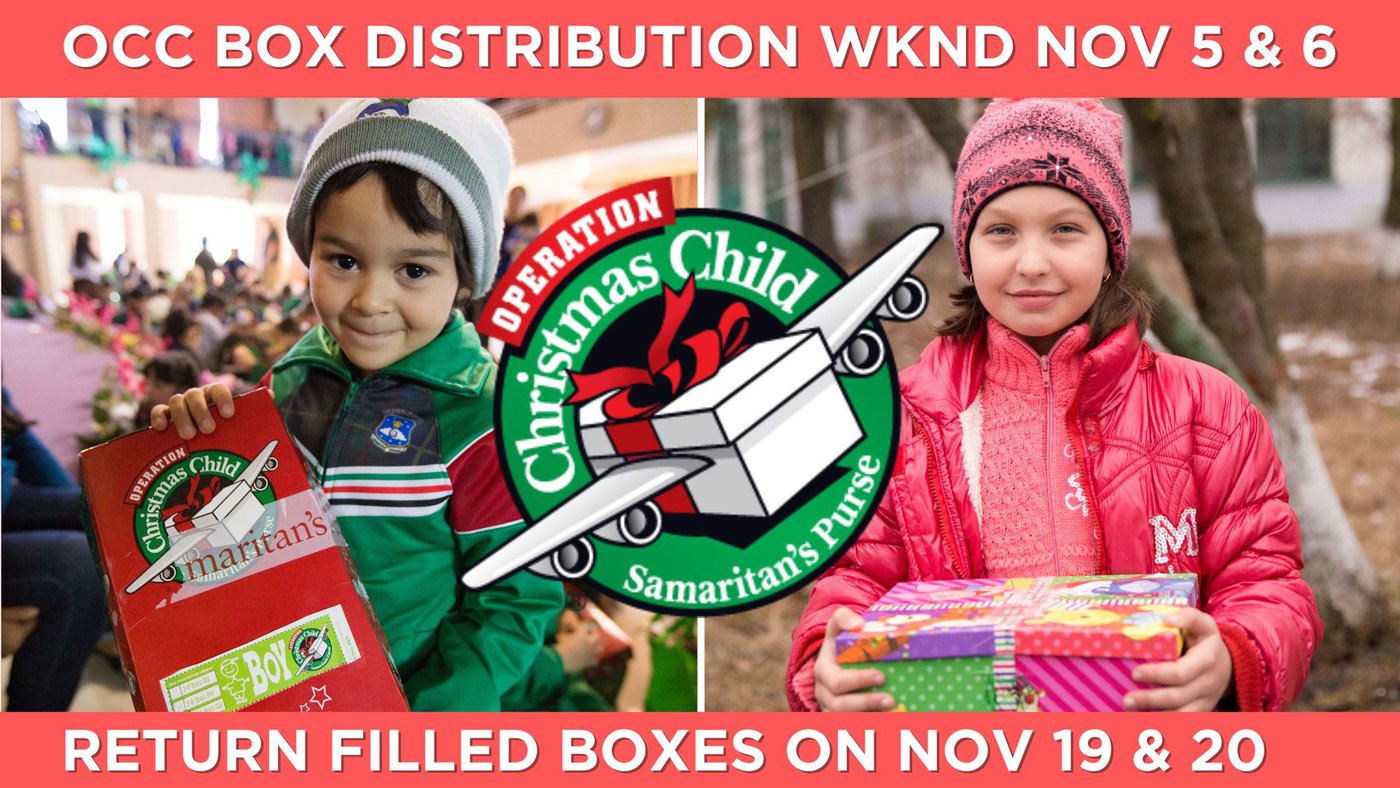 DROP-OFF TIMES
When you arrive for drop off, please pull around the back side of MCC and drive under the Main Entrance portico. You will then enter the Main Lobby and provide your drop-off information. A volunteer team will then help unload your boxes into the main collection area.
If you have questions please contact Travis Allen (502) 773-3369
Monday, November 14th 4-6pm
Tuesday, November 15th 4-6pm
Wednesday, November 16th 12-4pm
Thursday, November 17th 4-6pm
Friday, November 18th 4-6pm
Saturday, November 19th 8-10am
3-5pm
Sunday, November 20th 12-2pm
Monday, November 21st 9-11am